SPAR recently invited Thermo King to present at the SPAR International Logistics and Technology (LOGIT) conference. Galgorm Resort and Spa – Northern Ireland hosted the International Logistics and Technology (LOGIT) Conference. Thermo King joined around 100 SPAR delegates from all over the world and showcased best practices and the complete product portfolio ranging from diesel, hybrid, cryogenic to all-electric transport refrigeration units. Technical Transport Products who have an ongoing partnership with Henderson Group were delighted for Tracy Martin to attend on their behalf.
"Thermo King is SPAR International's preferred supplier and thanks to our complete portfolio of products for all refrigerated transport applications, our units can be seen on their fleets around the globe. Thermo King works closely with SPAR International through its global network delivering solutions like the SLXi units in Northern Ireland, Frigoblock electric units in Austria, CryoTech liquid carbon dioxide technology in Norway or T-Series truck units in the Middle East. We're everywhere SPAR needs us to help deliver the products to their customers in the most efficient way." Alain van Schaik, Strategic Account Manager at Thermo King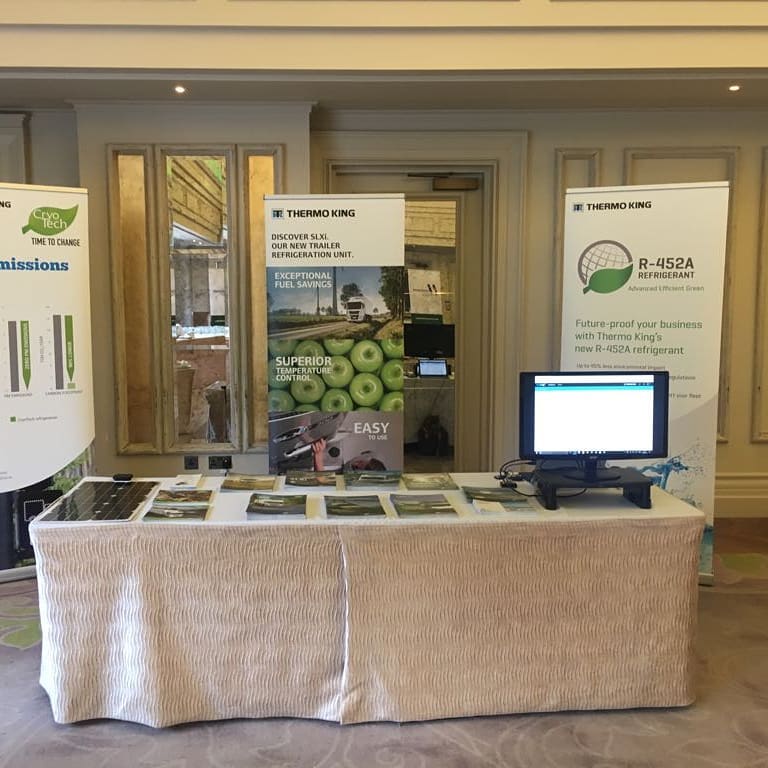 "We have worked together with Henderson Group for many years. We provide them with support and service on site and in our workshop to make sure the uptime of the equipment is as high as possible and Henderson Group can plan their logistics in the most efficient way," Tracy Martin, owner of TTP.
We had a great time at the conference, and we hope to continue to develop in this partnership between Thermo King and the Henderson Group.
If you have a query about any Thermo King product please don't hesitate to contact Tracy or Drew from Technical Transport Products on sales@thermoking.co.uk or 028 256 40373.