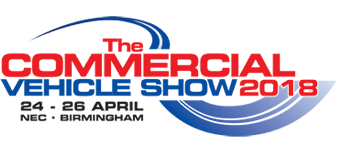 TTP recently attended the Commercial Vehicle Show 2018.The CV Show is the largest road transport and commercial vehicle event held in Britain. It provides truck and van operators with far greater choice than can be found anywhere else in the UK. The Show attracts close to 21,000 business visitors and its central location at the NEC Birmingham, ensures a truly nationwide attendance.
ThermoKings's theme for the CV Show 2018 capitalized on both Thermo King's 80th anniversary and Figoblok's 40th anniversary and a combined 120 years of innovation. It proved to be the perfect theme for a show which has earned a reputation for delivering seasoned expertise and the latest innovative technologies each year.
2018's showcase of zero-emission all electric and hybrid transport refrigeration systems is the embodiment of our guiding principles of environmental, business and social sustainability," said Pauli Johannesen, Vice President and General Manager of Thermo King's EMEA Truck, Trailer and Bus business. "For many decades Thermo King and Frigoblock solutions have ensured the sustainability of our customers operations whether in truck, trailer or home delivery operations. This year, both brands celebrate their 80th and 40th anniversaries respectively exemplifying our long term commitment to listening to our customers and their needs."
Thermo King and Frigoblok celebrated 120 years of innovation with the unveiling of this impressive cake.
The Thermo King and Frigoblok CV Show stand featured the new SLXi Hybrid trailer refrigeration units. Innovative hybrid technology was introduced as a concept during the 2017 CV Show. It has now been turned into reality and combines expertise from Thermo King and Frigoblock for sustainable and cost effective urban and long-haul refrigerated transport.
"This was definitely the highlight as the SLXi Hybrid is a true success of our Thermo King and Frigoblok technologies coming together to deliver a customer solution that will carry well into the future. And timing was great as the product, introduced as a concept in 2017, is now available for order, said Donal."
The SLXi Hybrid offers customers easier access to restricted, low-noise and low-emission urban areas, while lowering their environmental footprint and operating costs at the same time.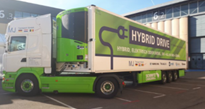 If you would like to know more about the new SLXi Hybrid trailer unit please contact Drew or Tracy on ttpsales@thermoking.co.uk or 028 256 46481.
Follow us on Instagram or Facebook and visit our Blog to get more updates about new Thermo King products