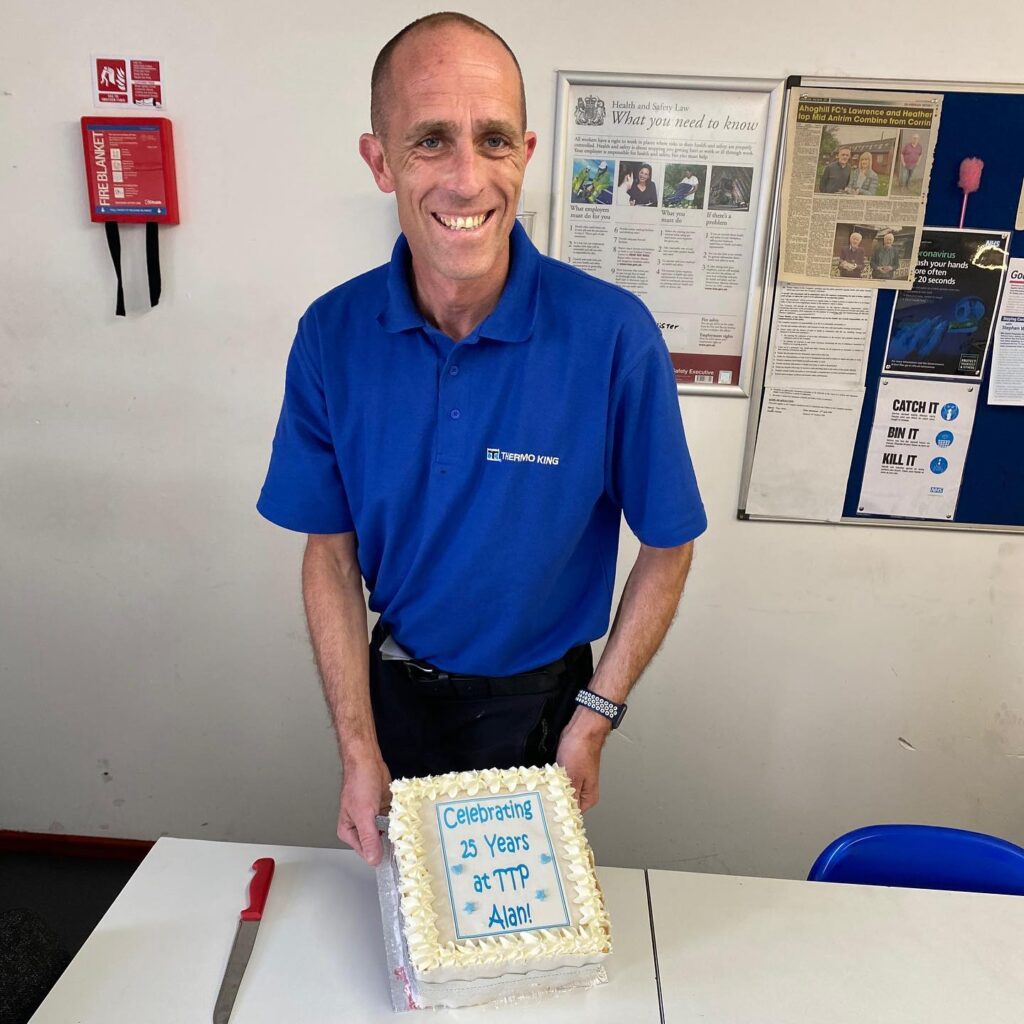 Last week we were celebrating 25 years of Alan working with us here at Technical Transport Product.
Alan, who is our workshop administrator has been part of the TTP team for the past 25. Joining in 1996, he has been a great asset to the company over the last decade and a half and we have appreciated all his hard work and dedication over the years.
What a great achievement, congratulations again Alan!